So, I'm back to talk about why I'm not buying certain products. They're either fresh on the market, or upcoming releases but one thing they have in common – my insouciance. To make things clear, I am not bashing any of these brands. I in fact personally own products from all of these brands, but I think they're just slipping and not making the cut for these new releases. So without further ado, let's check out how we can save some moola by not spending them on these palettes!
Anastasia Beverly Hills Glow Kit – Aurora (40.00 USD)
(Image source: http://www.anastasiabeverlyhills.com/glow-kit-aurora/ABH01-18163.html)
Now, I do love me some glow. I think highlighters and glow kits are one of the best things to come out of the makeup industry. However, I seriously think there are currently just an abundance of glow kits and highlighters in the market! Too much! Anastasia Beverly Hills had actually just released their much anticipated Glow Kit collaboration with Nicole Guerriero, which I honestly thought was an impressive palette with a gorgeous and diverse shade selection, not mentioning the top-notch pigmentation and finish. Then like a week or two later the Aurora kit comes out and making its rounds on social media?!? Like, seriously? We don't even have time to barely cause a dent on the Anastasia-Nicole Guerriero highlighters, and here you are shoving the Aurora kit on our faces? Damn… I am of course no business expert, though I understand the need to continuously generate revenue and profit, but I just felt that this kit, especially its time of release wasn't tasteful. I love Norvina and I think she's such a creative artist. And I get it that the Aurora kit is different from the Nicole Guerriero one. While the latter is a typical glow kit with warm, sunkissed shades, the former has more prismatic hues, in tune with the current obsession with holographic highlighters. For someone who prefers a natural glow, I obviously don't see myself ever applying such intense metallic hues on my face so this kit really is a pass for me.
Too Faced – Clover Palette (49.00 USD)
(Image source: http://hellogiggles.com/too-faced-clover-eyeshadow-palette-animal-rescue-fund/)
Yes, it is Too Faced again. I have featured them thrice now, not including this post, in my No Thanks series. Again, nothing against the brand per se; love and own a few of their stuff. But I'm not feeling this one. As always, Too Faced is a master at cute packaging. Their recent Peanut Butter and Jelly Palette is another cutesy. Now, this. Even the shade names scream CUTENESS OVERLOAD. But nothing beats the attraction I have for their more simple, yet well thought out and put together palettes. Yes, there appears to be a wide selection of shades in this palette. No doubt you can achieve various eye looks with this. But I am personally just not driven to purchase or own this puppy. Nothing here makes me desire this piece. Jerrod Blandino did mention that this palette will be a part of Too Faced's new program called the Too Faced Animal Rescue Fund. So I believe parts of the proceeds would be directed to that charity. If you're in to do something good for the animals, and at the same time popping cute named colors on your eyes, then this might be for you. But I'm not jumping on the bandwagon, yet. Fyi, this palette will be released in Fall 2017.
Benefit Cosmetics – Cheek Parade (58.00 USD)
(Image source: http://chicprofile.com/benefit-cheek-parade-blusher-and-bronzer-palette-spring-2017)
The Benefit Cheek Parade is an updated version of their previous Benefit Cheekathon palette. Both share an almost similar type of packaging, albeit different color and artistic design and contain full sizes of their bronzers and blushes. While the previous contains one bronzer (Hoola) and four blush colors (Dandelion, Dallas, Coralista, Rockateur), the new one above contains two bronzers (Hoola and Hoola Lite) and three blush colors (Galifornia, Dandelion, Rockateur). So as you would have compared on your own, three of the colors from the previous edition are included in the new palette, namely Hoola, Dandelion and Rockateur. The new additions are Hoola Lite, a lighter version of Hoola, created for those who felt that Hoola is too dark for their skin tone; and Galifornia, Benefit's latest blush color and whose PR includes sending top beauty influencers to Necker Island. Now, why wouldn't I purchase this? I feel that this palette is not for a non-makeup artist. I only work with my own face, and I know which bronzer suits my complexion. I don't need my palette to have a Hoola and a Hoola Lite. Clearly I would not be using the bronzer that doesn't suit my skin tone. As for Galifornia, I'm not feeling it. It's too bright a coral for my liking. I prefer a more toned down golden pink shade like Orgasm by NARS. Rockateur is not a formula I enjoy as it tends to bring out skin texture. Dandelion may be the only blush color here that I may feel comfortable wearing. So, I don't think this whole palette is worth purchasing.
NARS – NARSissist Loaded Eyeshadow Palette (59.00 USD)
(Image source: http://www.sephora.com/narsissist-loaded-eyeshadow-palette-P417989)
I won't lie. I was really tempted to purchase this one. The packaging is elegant, the balance of cool and warm neutrals just calling out to me. And I've heard good things about the formula and blendability too. But I resisted. Tough, but resisted. Why? Cos' I know I own most of these colors in my other palettes. I can achieve similar looks that this palette offers using my existing palettes. If I buy this, it'll be just another set in my collection of neutral palettes. And I haven't hit pan on any one of them! So I can't justify purchasing another one. Now I know this is limited edition but I'd rather just save my 60 bucks. Tough love.
Lorac – Lorac x Pirates of the Caribbean Pro Eye Shadow Palette (52.00 USD)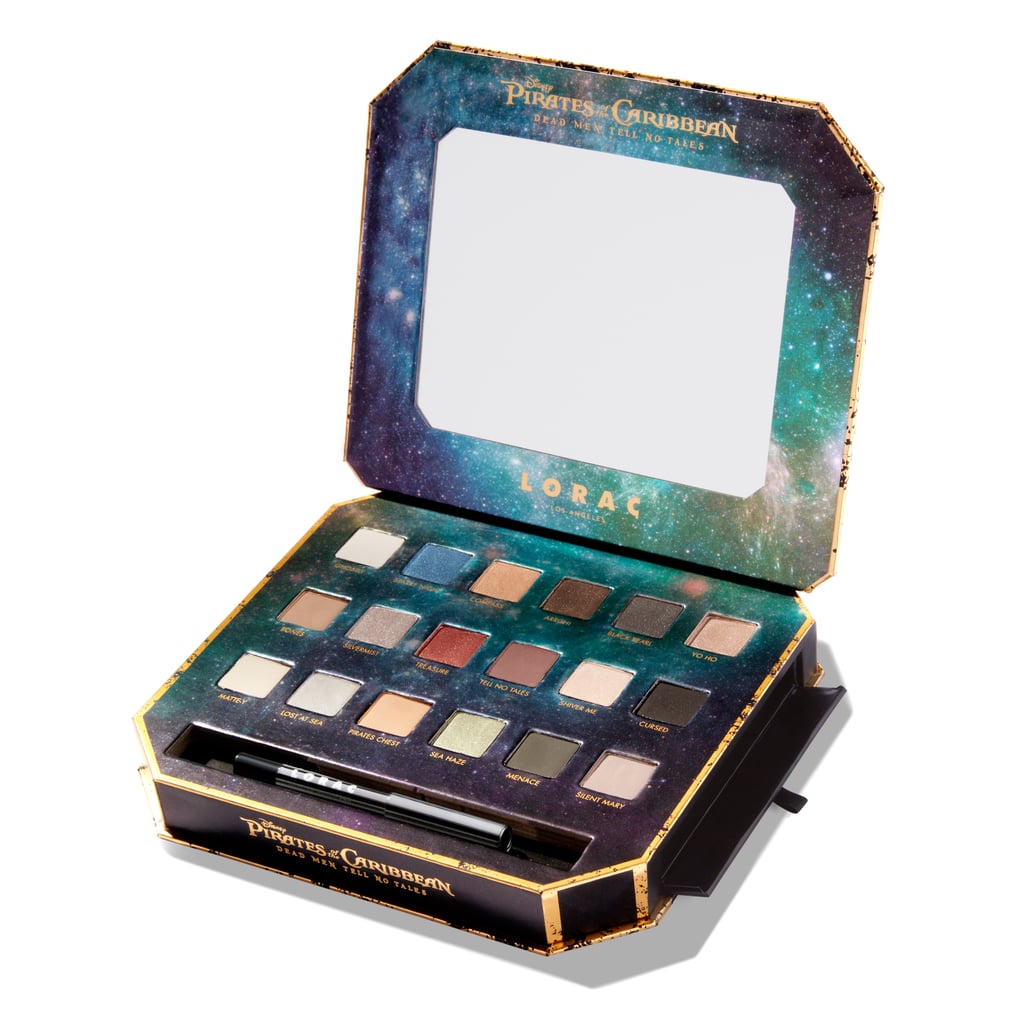 (Image source: https://www.popsugar.com/beauty/Lorac-Cosmetics-Pirates-Caribbean-Collection-43396629)
I find this phenomenon of cosmetic brands pairing or collaborating with movies a bit off putting. It reminds me of those Disney fashion collaborations – I think they've collaborated with Vans and Coach too. I personally find it extremely tacky especially when it is a makeup collaboration. If the only thing that this eyeshadow palette has to offer in terms of its "Pirates of the Caribbean" theme is its packaging, then count me out. I can do the same thing on a lunch box and make it even more "Pirates of the Caribbean-nish". I mean, take a look at the colors in the palette. On top of being totally uninspiring, why are those colors labeled as the colors of Pirates of the Caribbean?? Enlighten me if you do but I just don't understand such collaborations. Collaborations, ideally has to have a logical meaning to it. This one is just pure nonsense to me. I am happy to just continue using my Lorac Pro Eyeshadow palette till I hit pan.
I hope I've helped some of you to save your money and not spend it on these highly questionable items. Till the next one.